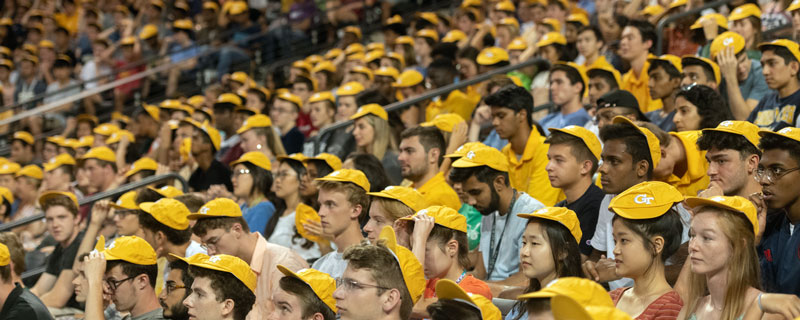 The Division of Student Life, the Alumni Association, and the Office of Development are partnering to collect and distribute emergency funding to support students in need.
This fund has been established to support Tech students who have a demonstrated financial need related to the COVID-19 crisis and campus closures. Funding is available to all enrolled Georgia Tech students and can be used to alleviate financial challenges resulting from the current public health crisis, including travel assistance, housing assistance, medical expenses, moving costs, financial support, food insecurity, and much more.
Students in need of financial assistance should complete the application form, and the Office of the Vice President and Dean of Students will contact them to coordinate the assistance through the Office of Financial Aid. The maximum amount of each grant is $1,000.
Funds are limited but are currently being raised.
Anyone wishing to make a gift to this fund may do so by using the COVID-19 Student Relief Fund form.
In addition, all gifts made through the Parents Fund and Roll Call through June 30, 2020 will be directed to this effort.
Parents may support this fund by making a gift through the Georgia Tech Parents Fund.
Alumni wishing to make a gift can do so through Roll Call.