Our facilities projects represent Georgia Tech's commitment to build, renovate, and expand buildings and areas of campus to reflect the continued progress and success of the people and programs housed within.
With your help, we can ensure our facilities effectively support the activities that make Georgia Tech a world-class institution.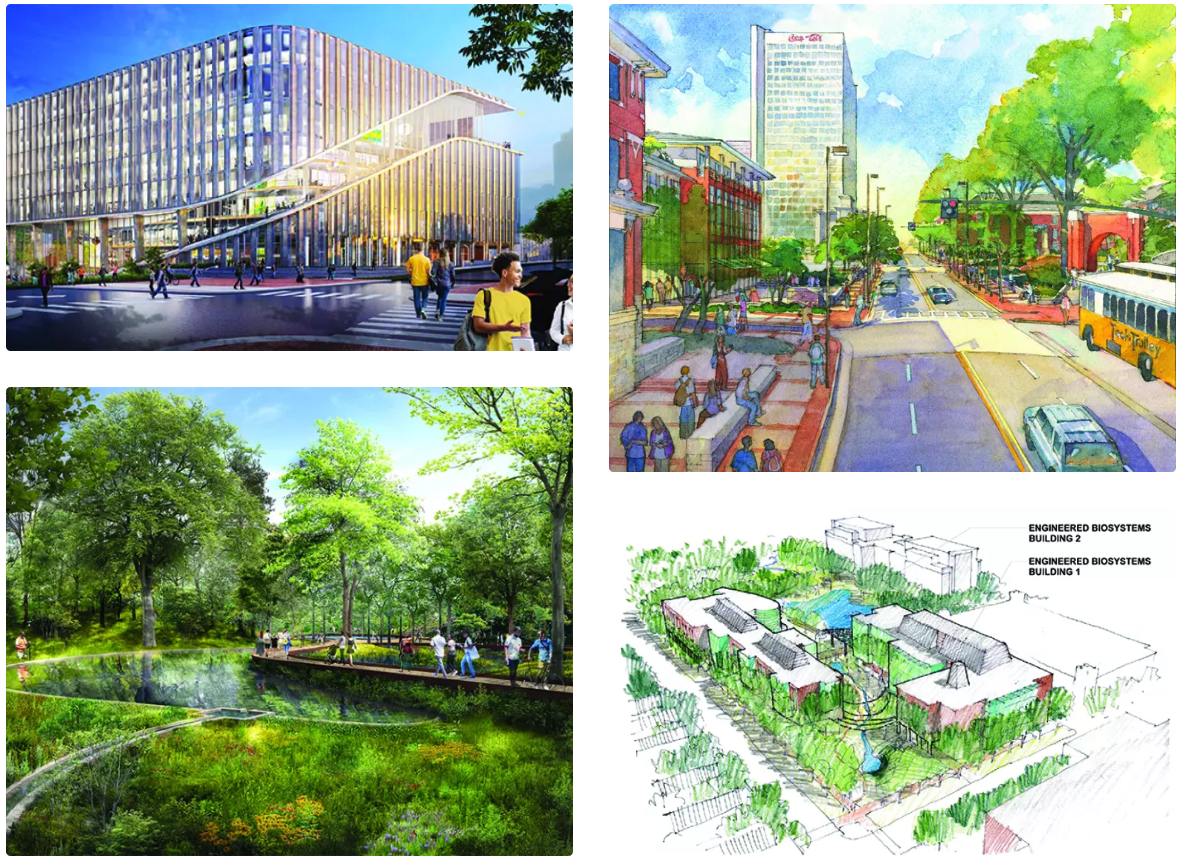 Renderings clockwise from top-left: Daniel Guggenheim School of Aerospace Engineering, North Avenue Welcome Center, Engineered Biosystems Buildings 1 and 2, EcoCommons 2.0.
The Planning, Design, and Construction department within Infrastructure and Sustainability is nearing completion of the Comprehensive Campus Plan (CCP) — a living document that will inform how campus space will be used to support the growing and changing campus community for the next 10 years and beyond. Once complete, the plan will recommend a vision and strategy for the best use of the Institute's lands, both within and beyond the current core campus.

Steeped in the Institute's strategic plan and commitment to people, research, and teaching, the CCP will demonstrate how Georgia Tech will lead and inspire by example in creating a roadmap for the sustainable development and management of our campus and surrounding communities.

Featured here are visions of four proposed campus facilities projects — a new building for the Daniel Guggenheim School of Aerospace Engineering, a Welcome Center along North Avenue, an expansion of the EcoCommons, and an additional bioresearch building located near the Roger A. and Helen B. Krone Engineered Biosystems Building — which will be included in the plan and may be funded in part by philanthropy. These projects, among others, will transform our campus and better serve our students, our community, and the city of Atlanta.

Jim Hall
Senior Associate Vice President for Major Gifts and Next Generation Philanthropy