Global engagement is essential to Georgia Tech's aspirations to define the technological research university of the 21st century.
We must be recognized for graduating students who are good global citizens, who will be leaders capable of collaborating across geopolitical, cultural, and linguistic boundaries as they design solutions for the challenges of this century.
Support for scholarships, endowed chairs and professorships, and program enrichment will enable Georgia Tech to expand its global footprint.
With your support, we can enhance these areas:
International Partnerships
Georgia Tech is a leader in conducting research and offering degrees outside the United States. 
 
Metz, France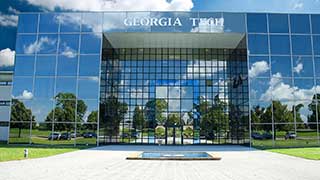 In Metz, France​, Georgia Tech-Lorraine was the Institute's first international campus, established in 1990.
It offers undergraduate, master's, and Ph.D. degrees, and is home to a strong sponsored research program through a collaborative international laboratory.
More than 2,500 students in Computer Science, Electrical and Computer Engineering, and Mechanical Engineering have spent a semester or more at Georgia Tech-Lorraine, significantly enriching their education with a global perspective.
Blank Space (small)
(text and background only visible when logged in)
Beijing, China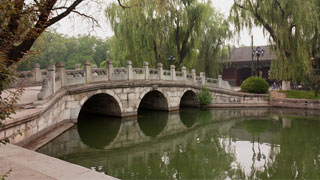 The Peking University Joint Degree Program is an unprecedented collaboration between Georgia Tech, Emory University, and Peking University that offers a Ph.D. in biomedical engineering.
The program offers a unique way for U.S. and Chinese students to learn and work in global research and health settings, preparing them to become global innovators who can make valuable contributions to social, economic, and health concerns in their home countries and around the world.
Blank Space (small)
(text and background only visible when logged in)
Singapore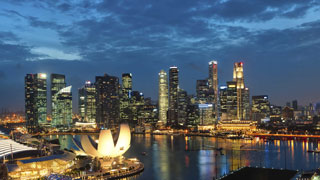 The Logistics Institute-Asia Pacific is a partnership between Georgia Tech and the National University of Singapore, fostering research and education in global logistics.
It provides joint logistics expertise to industries around the world, and it also offers:
A prestigious dual master's degree in logistics and supply chain management
A comprehensive global logistics and supply chain research program
A logistics executive education program
Blank Space (medium)
(text and background only visible when logged in)
Students' International Experiences
Georgia Tech is committed to enriching students' learning experiences and increasing their competitiveness in the global marketplace.
Each year, nearly 1,500 students participate in 120 study abroad programs that Georgia Tech offers. Learning, working, and living in a foreign country provides them with distinct career advantages by preparing them to navigate an increasingly global marketplace, and it also broadens their view of the world, inspires their interest in other cultures, and enriches their lives.
 
The International Plan
The International Plan is a four-year academic program designed to develop the global competence of students within the context of their majors. The program requires students to engage in a minimum of 26 weeks of international experience, to develop proficiency in a language other than English, and to take internationally-oriented coursework — preparing them for success in a diverse global work environment.
Blank Space (small)
(text and background only visible when logged in)
Support for International Students
Georgia Tech attracts the world to Atlanta, drawing the best and brightest students from dozens of countries outside of the United States. The Institute provides support for international students, creating an environment in which they are able to make a well-integrated transition to Georgia Tech through a variety of cultural, educational, and leadership opportunities.
Blank Space (small)
(text and background only visible when logged in)
Global Internship Program
The Georgia Tech Global Internship Program gives students the opportunity to gain professional experience within their chosen fields, develop the skills that are needed to succeed in a global economy, and immerse themselves in new cultures, new perspectives, and new ways of learning.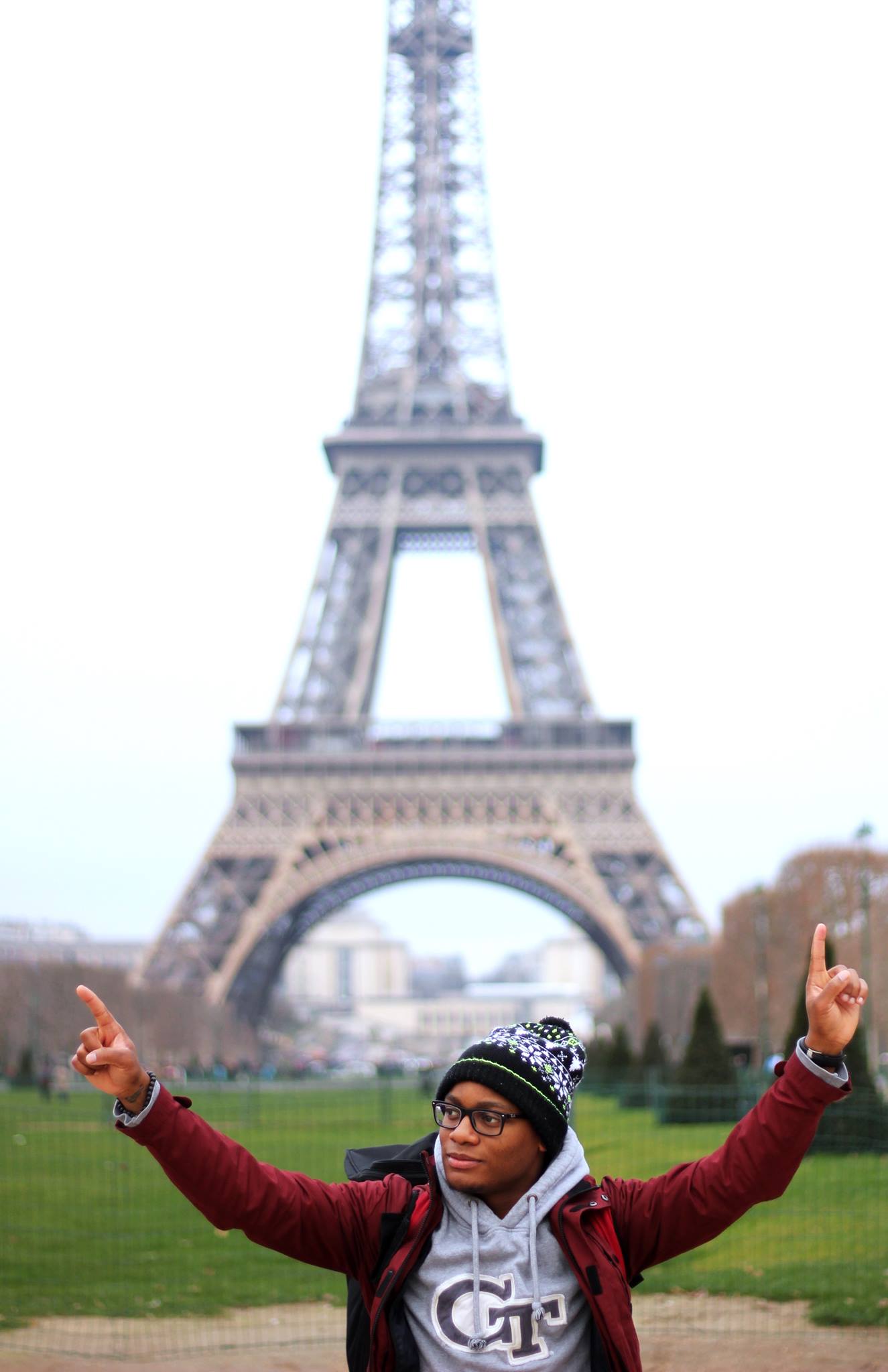 Photo by Emily Cowart | Paris, France | Best Ramblin' Abroad Photo, Office of International Education Photo Contest, 2016
---
Ready to Give? Contact Us

Sarah Araujo
Latin America|Managing Director of Development

International Development

Charming Moseley
International Development Program Manager

International Development

Sandrine David
Europe Development Associate

International Development

Marta Garcia
Associate Vice President for Development

International Development

Shelton Chan
Asia Pacific|Managing Director of Development

International Development