Today's students, tomorrow's leaders. Philanthropic support for scholarships and fellowships like the opportunities below makes it possible for Georgia Tech to recruit the brightest, most talented students from around the world.
Merit-based Scholarships
Each year, Georgia Tech enrolls approximately 40 of the top incoming freshmen as Stamps President's Scholars. Since its inception, Tech's most prestigious scholarship program has sought to identify, invest in, and develop undergraduates who have demonstrated excellence in both leadership and academics.
Need-based Scholarships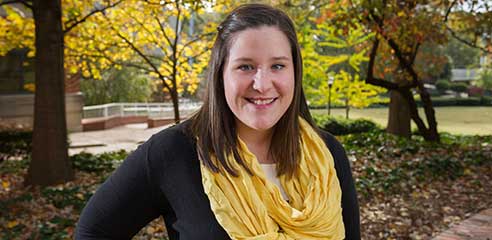 Since 2007 the G. Wayne Clough Georgia Tech Promise Scholarship program has helped hundreds of students from Georgia – qualified, bright young men and women whose families lack the financial resources to attend Georgia Tech. The first program of its kind in the state, Tech Promise is changing lives, one student at a time.
Athletic Scholarships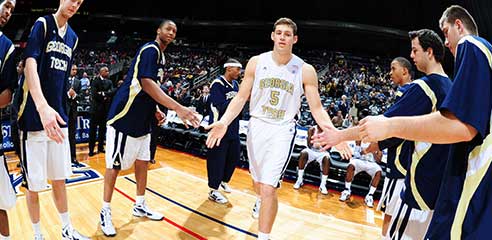 Georgia Tech's student-athletes have a proud tradition of excellence, both on the field and in the classroom. Today, Tech is seeking to become one of a handful of universities to fully endow all athletic scholarships.
Graduate Fellowships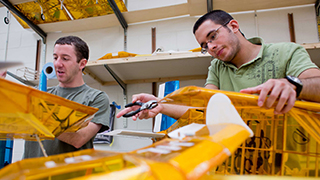 To be competitive with elite graduate programs in the nation, Georgia Tech must be able to offer graduate fellowships that attract the brightest, most promising scholars – enhancing both the prestige of the program and the capacity to attract external research dollars.
Co-ops & Internships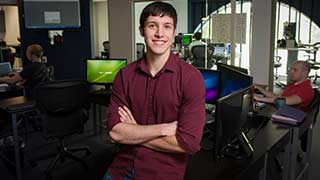 The Undergraduate Co-op Program complements students' formal education with paid, practical work experience directly related to their academic majors. Gifts and commitments may be directed for general program support and for scholarship support.
Study Abroad Scholarships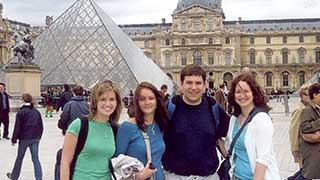 Georgia Tech is committed to enriching students' learning experiences and increasing their competitiveness in the global marketplace. The Institute seeks to significantly increase the number of students served by study and work abroad scholarships.
Parent Giving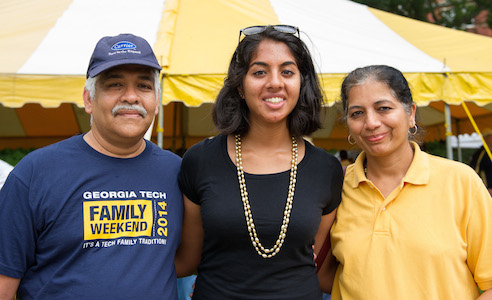 Each year, parents of current Georgia Tech students provide generous philanthropic support to further enhance the lives of every student on campus. The Parents Fund for Student Life and Leadership plays a vital role in promoting student health and safety, community engagement, and campus connectivity.
---
Ready to Give? Contact Us

Jen Howe
Vice President for Development

Development, Student and Faculty Support