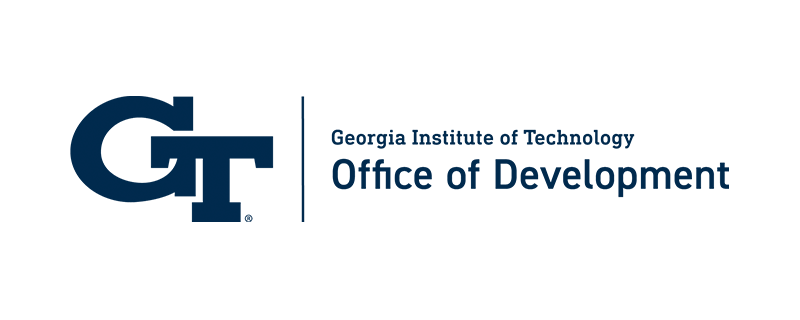 Duane Carver, CMPE 2010, is a recipient of the G. Wayne Clough Georgia Tech Promise Scholarship, and is a true believer in "paying it forward."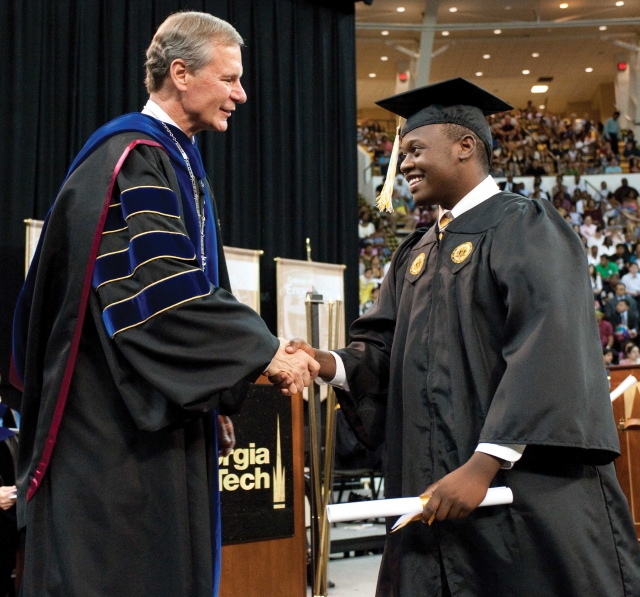 Among the first entering freshman class to receive a G. Wayne Clough Georgia Tech Promise scholarship when the program was founded in 2007, Carver has a tremendously compelling life story.
An academically gifted high school student in Brunswick, Georgia, his family had few financial resources and was even homeless at one point.
Thanks to Tech Promise, Carver was able to enroll at Georgia Tech and complete a Computer Engineering degree in three short years.
Tech Promise is designed for students like Carver
It benefits academically qualified Georgia residents from low-income families who lack the resources to finance a Georgia Tech education.
Since its inception, the program has benefited 371 students with annual household incomes averaging in the low $20,000s.
Tech Promise scholars have come from 69 Georgia counties, and their cumulative grade point average of 3.04 is slightly higher than the Tech student body as a whole.
"Receiving a Tech Promise scholarship literally changed my life." 
"I'm now on the way to reaching my dream of going to law school and becoming a patent lawyer. I think I still would have had the determination to become successful, but Tech Promise has allowed me to do it much faster and at one of the best universities in the country."
The innovative scholarship program was initiated by then President G. Wayne Clough in 2007. The Georgia Tech Promise was later renamed the G. Wayne Clough Georgia Tech Promise to honor the Institute's former president.
Tech Promise is the result of the shared vision and tireless efforts of President Emeritus Clough and engaged donors who recognized the profound impact it would have.