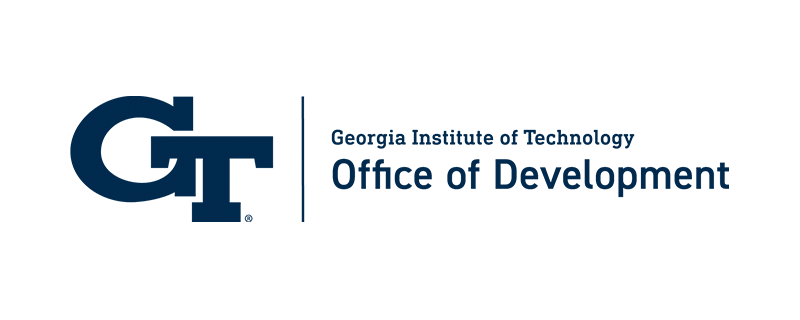 Raymond D. Parks never attended Georgia Tech. Yet for decades, he was beloved by generations of Tech students who regularly shopped at the nearby convenience stores he owned and operated.
More than a friendly face, Parks also helped students out when they needed checks cashed or other assistance, and over the years he developed a close relationship with Georgia Tech.
Now, thanks to a generous estate gift from his widow, Violet Parks, the name of Raymond Parks one day will be recognized in perpetuity within the George W. Woodruff School of Mechanical Engineering. The Raymond D. Parks Scholarship Endowment will provide scholarship support for mechanical engineering undergraduates who are participating in the GT Motorsports Program.
The designation was very intentional. In addition to being a successful entrepreneur, Raymond Parks had a lifelong love of automobiles and racing, and in 1947 he was one of the founders of NASCAR (National Association for Stock Car Auto Racing).
"We wanted a permanent legacy for Raymond in Atlanta, which he loved so much, and Georgia Tech was the place to do it," Violet explained. "He cared about helping people, and it's fitting that we are doing something that will help undergraduates in the future, that will bear his name. I think it would make him happy."
Born in 1914 in Dawsonville, Georgia, Raymond Parks was the oldest of 16 children. At the age of 14, during the era of Prohibition, he began working as a bootlegger, driving moonshine from the north Georgia mountains to Atlanta. He became a skilled driver, and was devoted to cars and motorsports for the rest of his life.
During World War II, he servd with distinction in the Army as a member of the 99th Infantry Division, the highly decorated unit that played a decisive role in the Battle of the Bulge. Upon his return to the United States, Parks built a successful business in liquor sales, convenience stores, gas stations, vending machines, and real estate. And he became a fixture in the lives of Georgia Tech students.
He also owned NASCAR's first elite racing team, winning the first overall NASCAR championship in 1948 and the coveted Strictly Stock championship in 1949. At the opening of the NASCAR Hall of Fame in 2010, Raymond Parks was recognized as one of the most significant figures in the creation of NASCAR.
"This generous bequest from Violet Parks will one day enable the Woodruff School to sustain an ever-growing and passionate GT Motorsports team," said William J. Wepfer, professor and Eugene C. Gwaltney Jr. Chair. "These students experience the discipline, creativity, and culture of engineering through their participation in the program." In the future, they will also be inspired by the legacy of Raymond Parks and his passion for racing, transportation, and engineering.