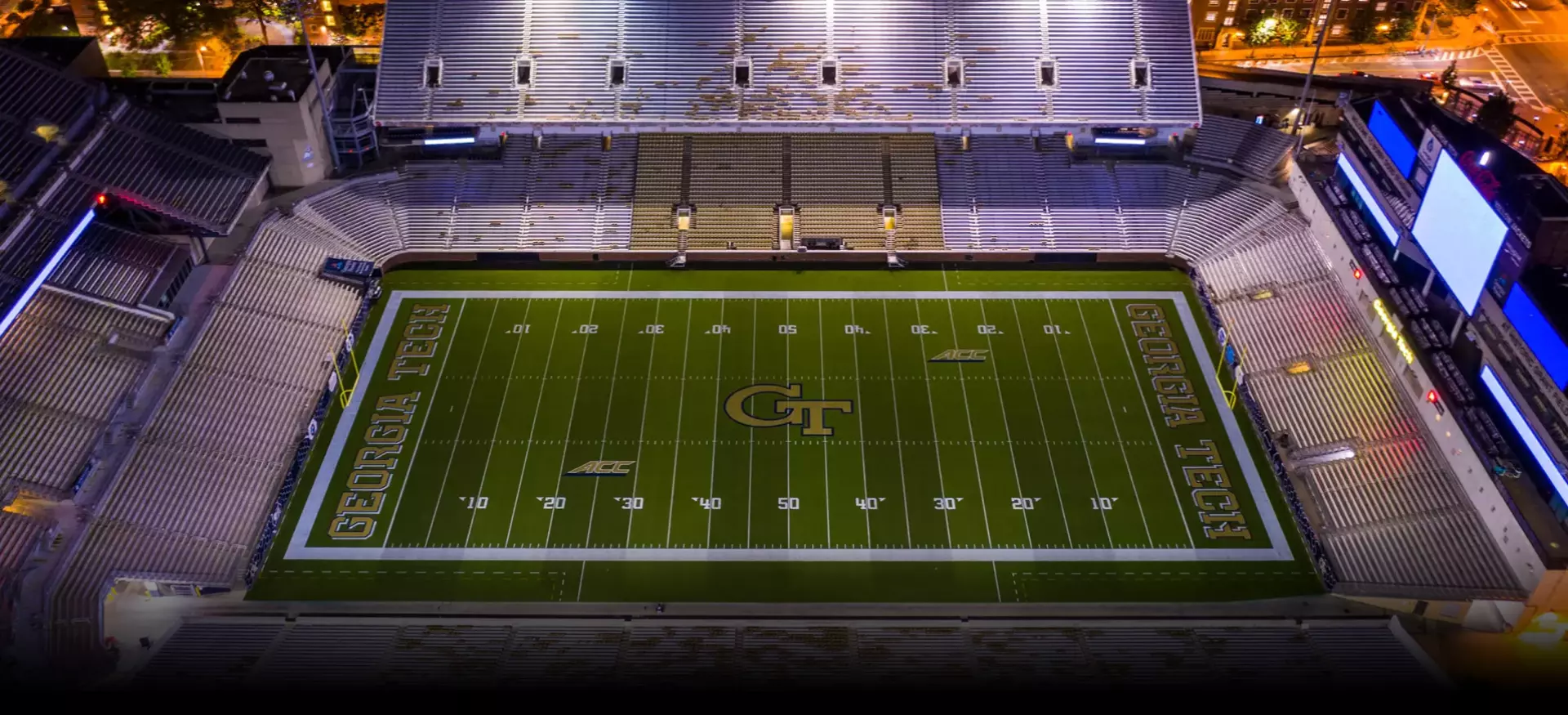 Georgia Tech and Hyundai Motor Company recently announced a multidecade partnership as part of Hyundai's investments in the state of Georgia. The vision for the partnership includes research and applications to support the future of sustainable mobility, hydrogen economy, workforce development, and smart cities, among many other areas of cooperation.
Hyundai is investing $5.54 billion to develop the Hyundai Motor Group Metaplant America, a new dedicated electric vehicle and battery plant in Bryan County, Georgia, which will create more than 8,100 jobs. Hyundai created a $120,000 STEM scholarship at Georgia Tech when it broke ground on the site in October 2022.

The partnership also includes field-naming recognition at Bobby Dodd Stadium, which will now be known as Bobby Dodd Stadium at Hyundai Field, and sponsorship elements that feature enhancements to boost the experience on gamedays for fans in and around the home of Georgia Tech football.

"Like Georgia Tech, Hyundai is a global brand that is synonymous with quality, innovation, and a commitment to advancing technology to make a positive difference in the world. The more we have gotten to know each other, the more obvious the alignment of our values has become," said Georgia Tech President Ángel Cabrera. "I am grateful for the transformative investments Hyundai is making in our state, and I am proud that the Hyundai brand will feature prominently on our campus."

"Georgia Tech is known around the world for having some of the best and brightest graduates as well as a storied athletics program," said José Muñoz, president and global COO of Hyundai Motor Company, and president and CEO of Hyundai and Genesis Motor North America. "We are thrilled to expand our relationship with Georgia Tech, which will include opportunities for student professional development and cooperative work programs in addition to athletic engagements."

"Georgia Tech Athletics is proud to partner with Hyundai as it invests in Georgia Tech and the state of Georgia. This partnership will be truly transformative for Georgia Tech Athletics," said J Batt, director of Athletics at Tech. "We are thrilled to join forces with Hyundai and look forward to a long-lasting, mutually beneficial partnership."

The benefits are wide-ranging and substantial for Georgia Tech and the state of Georgia, opening up pathways for Tech to expand its stature as a leading research entity in the electrification of the auto-hydrogen research and also affording an opportunity for Tech to more broadly contribute to the state's commitment as a hub for the production of electric vehicles. The benefits for Georgia Tech Athletics will be vital in providing student-athletes and teams with the resources needed to compete at the highest levels, both athletically and academically.

Bobby Dodd Stadium at Hyundai Field is the oldest on-campus stadium in the NCAA Division 1's Football Bowl Subdivision and one of the nation's most extraordinary and historic settings for college football. Opening in 1913 as Grant Field, it was renamed in honor of legendary Georgia Tech Coach and Athletics Director Bobby Dodd in 1988. The historic Grant Field name will continue to be memorialized with a display at the stadium.

Legends, the company that has managed corporate partnerships and multimedia rights for Georgia Tech Athletics since 2021, helped facilitate the athletics partnership with Hyundai.