To facilitate philanthropy among Tech alumni, parents, and friends in China, the Institute has created the Georgia Tech China Foundation.
Making a gift to a charitable entity outside of China is difficult for Chinese residents. The government controls external philanthropic giving tightly, and people are often reluctant to navigate the complex bureaucratic process or attract scrutiny from government officials. 
The Georgia Tech China Foundation, approved by the government of Shenzhen in September, is the most recent outreach effort by Tech to engage donors and potential donors in China and other parts of Asia. 

Students posing infront of beautiful modern architecture in the city of Shenzhen
Like foundations in the United States, the Georgia Tech China Foundation will be required to spend the equivalent of at least 5 percent of the corpus for the stated purposes of its mission: the support of Georgia Tech programs in China, the support of students from China studying at Tech, summer exchange programs, and other related programs that create stronger ties between the Institute and China, most notably for the Institute's programs there.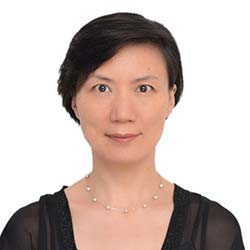 Since 2013, Georgia Tech has increased its international development efforts, with staff working in Asia, Europe, and Latin America to forge relationships with alumni and parents. This is the latest milestone in the progress of those efforts, and has the potential to serve as a model for new philanthropic partnerships across the globe. 
The Foundation is managed by a board whose members are alumni or parents of Tech students and alumni. The inaugural chair of the advisory board is Yan Pan, a partner at Shanghai-based CareerWin Executive Search and parent of Chenli Yang, ECE 2013. She will be advising Executive Director Shelton Chan, MS IL 2003. 
"As an alumnus, I am proud to be a part of this new entity, together with so many outstanding like-minded alumni," said Chan. "The foundation will serve as an important platform and a base upon which to raise more awareness of Georgia Tech in China and across Asia Pacific as well."