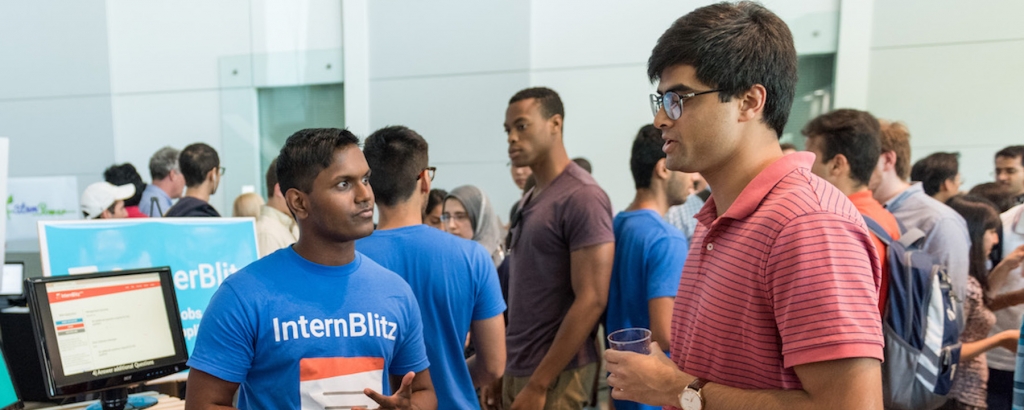 The decision to support CREATE-X was an easy sell for James G. "Jim" Pope, EE 1965, and his wife, Dee. "For the past few years, we've been looking for a way to do something more significant to support Georgia Tech," said Pope. "In the fall, Dean McLaughlin visited us at our home, and he talked about the CREATE-X initiative, and then I came and spent a day on campus and CREATE-X was a big part of that visit," he explained. "It really caught our attention."
So much so, in fact, that the couple established the CREATE-X James G. Pope Faculty Fellows initiative. The pilot program will be funded as an expendable commitment over the next three years, and the Popes' philanthropy will support early-career faculty who will teach and mentor CREATE-X participants.
"We'll have four fellows in the first cohort, and each one will teach part of the CREATE-X curriculum — but they will all become more knowledgeable and will incorporate what they are learning into their own courses," said Pope. "We believe in supporting faculty. Professors share their talents with a wide range of people, and each person will then influence countless others. It's a ripple effect."
CREATE-X is a Georgia Tech program designed to inspire and cultivate entrepreneurship in students. Participants learn about startup concepts, terminology, and methodology. With the assistance of instructors and mentors, they create prototypes and intellectual property, eventually launching startups as part of their capstone semester. CREATE-X is open to any Georgia Tech student, regardless of degree program.
Pope believes this entrepreneurial mindset is extremely valuable. "As a young engineer, I had no thoughts of starting a company," said Pope. "But if graduates come out of the Institute with entrepreneurial experience in their arsenal, they are well-equipped," and not just in terms of launching a startup. "A person with a creative, entrepreneurial mindset is very valuable to any organization," Pope said.
The Popes also see CREATE-X as the type of program that helps differentiate Georgia Tech from other universities. "Many colleges have similar goals and strategic plans," he said. CREATE-X "is a competitive advantage that will benefit Tech, Georgia, and the nation."
Although he is impressed by what's he's seen so far, Pope hasn't forgotten that CREATE-X is a relatively new program. "I'm a believer in its potential," he said. "My wife and I really like the idea of bringing in young, energetic professors to help imbed the entrepreneurial mindset of CREATE-X into the fabric of the Institute."
To inquire about supporting CREATE-X,  contact College of Engineering Executive Director for  Development Molly Ford Croft at molly.croft@coe.gatech.edu or 404.385.0128