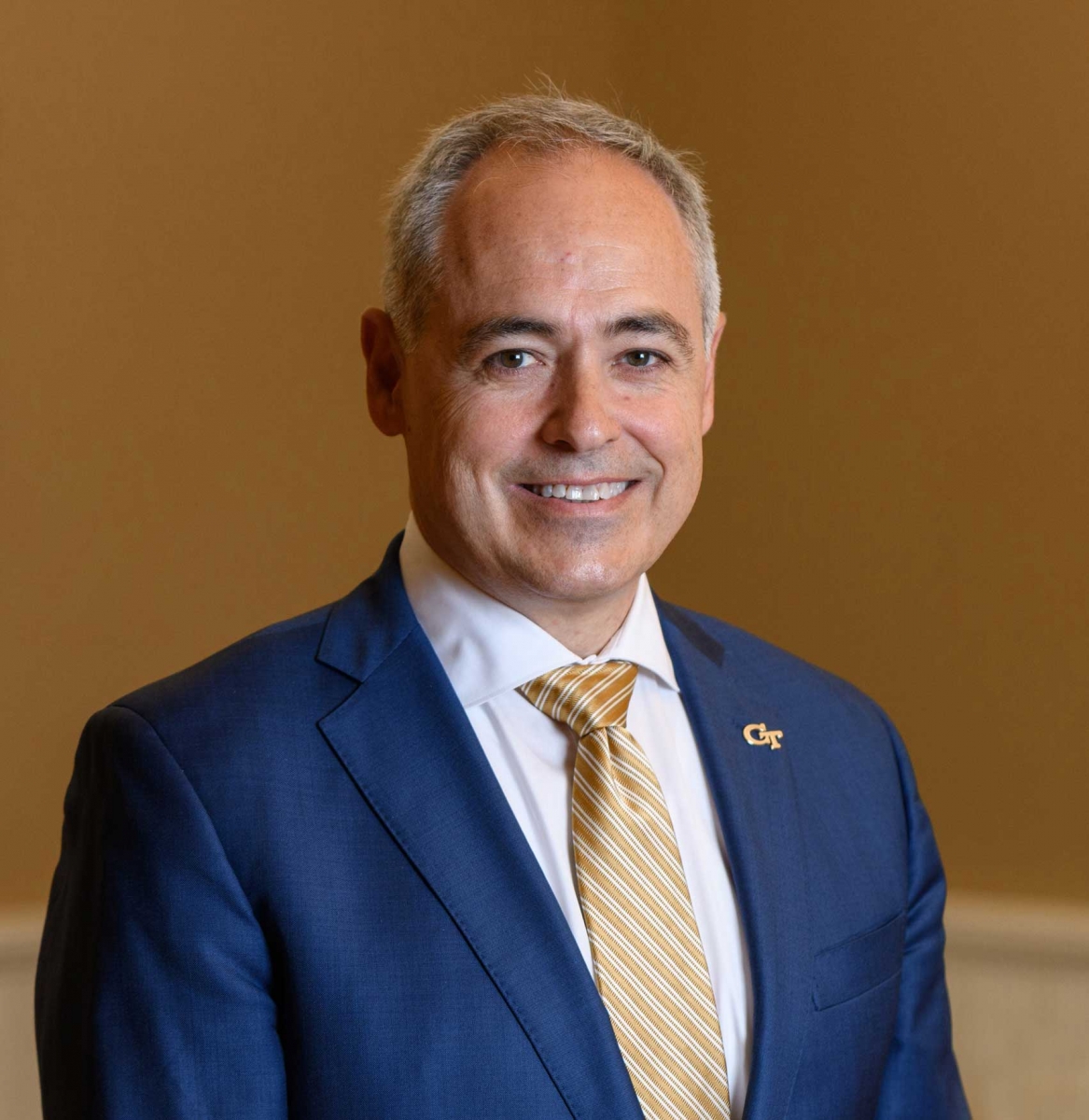 Since our founding in the late 19th century, Georgia Tech has always looked for ways to transform itself — to be better and do better, and to expand our reach and amplify our impact. What hasn't changed is our commitment to Progress and Service — our belief in the power of technology, science, and committed leadership to make things better for everyone.
Thanks to decades of investments from visionary philanthropists and state and federal government, coupled with the extraordinary dedication of our students, faculty, staff, and alumni over the generations, we have more impact today than ever before — in the number of students we serve, the talent we develop, the research we conduct, and the innovation and economic opportunity we create.
As we wrap up another record year at Georgia Tech, I am excited to announce the launch of Transforming Tomorrow: The Campaign for Georgia Tech, a comprehensive campaign designed to fuel a new chapter in this remarkable story. Grounded in the Institute's strategic plan, this campaign will bring unprecedented advancements to the Institute that will have the power to shape the future — transforming lives, ideas, learning, our community, and our world.
I am talking about offering financial support to attract the brightest talent from every background and stage of life, powering the discovery of new scientific and technological breakthroughs, accelerating innovation and entrepreneurship, adapting our campus and technology to the evolving needs of the 21st century, supporting personal growth and well-being, and emphasizing work that improves lives and livelihoods — here in Georgia, across our nation, and around the globe.
Over the next five years, with the support of committed alumni and friends alongside visionary corporations and foundations, Georgia Tech will secure the resources that will help us achieve our ambitious goals, build on our history, and multiply our impact for decades to come.
Philanthropy has been indispensable to the Institute's work since its very establishment. We simply cannot do our job without the support and engagement of individuals and organizations who believe in our mission and vision for the future. Your philanthropy makes Transforming Tomorrow possible. 
In Progress and Service,
Ángel Cabrera
P.S. — We have a unique goal for this campaign — a historied number among mathematicians and computer engineers, and a playful Yellow Jacket homage to some of the Institute's greatest accomplishments and milestones: 231-1 (or $2,147,483,647). Learn more about this signature goal: The Story Behind a Number.