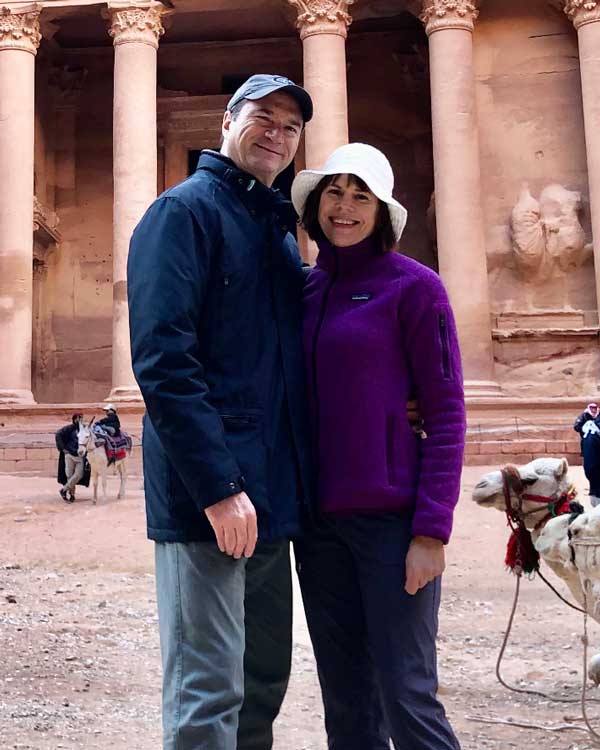 Lizanne and Robert A. Milton, IMGT 1983, are no strangers to endowing scholarships.
"We have previously endowed a series of scholarships at Georgia Tech, which run concurrently and in perpetuity," Robert Milton said. "One is for international students who attend the high school we went to in Singapore, one is for students from anywhere in the United States, and one is specifically for a student from Georgia," he explained. The common denominator for all three recipients requires them to be "academically able, but financially unable to attend Georgia Tech," he said. "The scholarships are designed to ensure that recipients have no debt when they graduate."
The Miltons spent most of their growing up years living internationally, and both graduated from the United World College of Southeast Asia, an international K-12 school in Singapore. "The United World Colleges are rooted in some meaningful ideals about humanity, service, and our planet," Robert said. "We had students from around 40 nationalities at our high school in the 1970s."
Both found those ideals tested during the events of 2020. "Though there are always so many doing so much good, in the aggregate, we felt despair, shock, and disappointment regarding where our world is today in terms of racism, unkindness, and the way people treat each other," Robert said. "Watching our own country this past year has been deeply discouraging."
The Miltons decided to establish another endowed scholarship, this one with a preference for Black students pursuing STEM fields. Like their other scholarships, the new one is also for students who would otherwise be unable to attend Georgia Tech because of financial need. "When we established the first scholarships, we thought they would capture all qualified candidates — and objectively, they have — but this past year, with the reality of systemic racism so apparent, we wanted to do something more focused," he said.  
Lizanne Milton referenced her father and his experience receiving the GI Bill. "My father was from a very poor family, but when he came back to Los Angeles after serving in World War II, he went to the University of Southern California on the GI Bill. He was the first person in his family to go to university, and he went on to have this amazing, international, expat life," she said. "My sister and I learned only recently that that opportunity was not equitably available to Black soldiers. So we thought this scholarship, in a small way, was a means to provide Black students the same opportunity."
The emphasis on STEM study was also Lizanne's brainchild. "I'm so in awe of what all of our frontline medical workers and scientists have done this past year," she said. "We need scientists, mathematicians, and engineers."
Regardless their academic major, all of the Milton's scholarship recipients have done well. "We've seen a series of kids come through, all of whom we adore, and they've made us proud," Robert said.
"It blesses us and lifts us up when we hear from these young people, when they describe their classes and internships," Lizanne said. "They inspire us, so we decided to do more. I can't wait to see who the next recipient is."